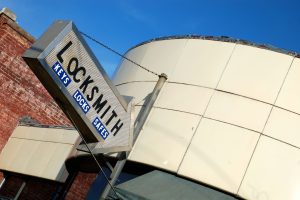 You might never know when you will need to hire a locksmith. Therefore, it is important to make sure you have someone in mind that you can contact in cases of emergency nature.
In this regard, it is important to commit your efforts, as a disaster preparedness measure, into looking for the best locksmith company. In this article, we share the top tips you should look at when you need to hire a locksmith. Lets rock and roll
Seek To Hire only the Certified Locksmiths
To begin with, it is always important that you hire a certified locksmith. Note that Locksmith Certification courses are not only important in equipping the locksmiths with necessary skills; they are also good to ensure professionalism is applied when one begins practicing.
In this regard, it is always advisable that you hire the most qualified locksmiths who have completed the certification course.
Hire Locksmiths with Verified Physical Address
In the world of digital workspace and e-commerce, many people have taken to online business. However, when it comes to locksmith services, it is important to have a physical address where clients can always come to see you. However, some locksmiths choose to operate from virtual stations and just invest in service vans.
In some circumstances, you might not be able to reach the locksmith on the phone while in other cases; you want to be served from the physical shop. Therefore, whereas embracing technology is important, pay keen attention to hiring a locksmith who has a verified physical address.
Go for Experienced Locksmiths
You have often heard that experience is the best teacher. This definitely applies in the service industry. Therefore, you will find that hiring an experienced locksmith pays off because you will be assured of quality delivery of services always.
In addition, a qualified and experienced locksmith knows and understands almost all of the issues that face residential, commercial and automobile clients. Thus, you will be served quickly as the locksmith has hands-on experience already. Hire Gizmo Locksmith Westlake Village for the most experienced and qualified locksmiths.
Does the Company Offer 24/7 Emergency Response?
The best locksmith company is one that will guarantee you services at any time of day or night. Thus, it is important that you hire a company that promises and commits to being available when you need their services. At Gizmo Locksmith Westlake Village, you can always count on us since we are ever ready to offer you the best services. Contact us today for emergency locksmith services.
Look for Quality Services at Reasonable Pricing
How much does the company charge you for the services? Definitely, this depends on the services you are seeking. However, you need to ensure you receive high-quality services at the best rates. This is the reason why you need to compare quotations from different service providers.
With the above insights on finding the best locksmith company to hire, you are guaranteed that you will find the best locksmith company that you can contact for the job. Therefore, always have these tips in mind when looking for the ideal company.